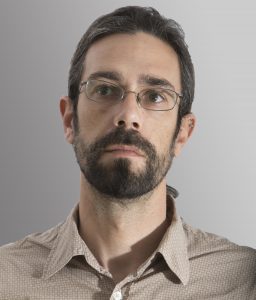 Presentation: Spatial Risk Management and process digitalization in Agricultural Insurance.
M.Sc. Agriculture engineering – Faculty of agriculture (Rehovot), Hebrew University (Jerusalem) and
Volcani Institute.
B.A Communication and Business Management – College of management (Tel Aviv).
Working in AgriTask as Director of Business development for the past two years. Leading new sectors,
regions and crops for the company's platform. Lives in the ethnically-mixed population area of Jaffa, Israel, with wife and a baby son.
AgriTask — Company at a glance
AgriTask is a private Israeli-based Precision Agriculture company that operates globally with proven
achievements in harnessing ag-data to optimize agriculture performance across the whole Ag-Value
chain.
The Company has developed a powerful geographical SaaS system and a highly flexible mobile platform
for generating dynamic workflow applications. It's essentially an "operating system" for agriculture that gathers field data from multiple sources, and is able to answer the extreme variability of agronomic and management parameters. AgriTask is a unified platform capable of integrating any new ag-technology into one simple-to- use and already familiar system.
AgriTask's flexibility enables to answer the most demanding scenarios, and to implement any model and risk management tool, without changing existing work processes.
Company's official website: www.agritask.com