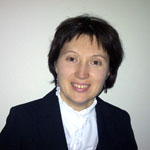 Ksenia Semiokhina
Responsible in the company for insurance operations: Product development, Underwriting, Reinsurance, Claims settlement.
15 years top executive experience in insurance – with Aldagi- BCI since 2003 and prior to that worked for Vienna Insurance Group daughter company Georgian Pension and Insurance (GPI) Holding.
Ms. Semiokhina holds master degrees in Economics from Moscow State University and in Law from Tbilisi State University. Completed 1,5 year Insurance Masters Program, Comite Europeen Des Assurance, France.
Experience in Agro since 1997. Co-author of several governmental and NGO projects in Agro  — cereals insurance in cooperation with Georgian Agro Corporation;  vegetables& vineyards  insurance in cooperation  Economic Prosperity Initiative; Country wide  CAT cover in cooperation with Georgian Ministry of Agriculture (ongoing).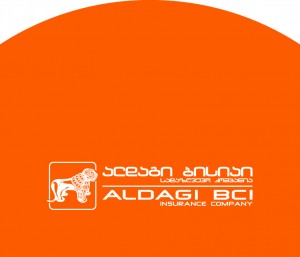 Insurance Company «Aldagi BCI» is the leading Georgian insurance company (32% market share, 3Q 2012)
Company has regional office in six Georgian cities — Batumi, Kutaisi, Tbilisi, Poti, Zugdidi, Telavi. Through its mother company, the leading Georgian bank "Bank of Georgia", works in virtually all Georgian regions.
Company's main partners in agriculture sector are "Bank of Georgia", "Procredit Bank", Microfinance organization "Credo", "Georgian Agro Corporation", "Mechanisator LLC", "Javakheti Service Center".
Company's market development strategy in Agro is to work via financial intermediaries & Input suppliers & agro service companies.
Current portfolio consists of 1980 policies in 20 different types of crop. Existing insurance products are — Investment protection; Guaranteed yield insurance; Individual plants insurance; Named Perils crop insurance. Company's experience in agro business -3 years, number of staff in agro business- 7 people.  Plans for next year are to broaden the company regional presence, to intensify cross sales with banks, and to participаte in governmental projects.
More info about Insurance Company Aldagi -BCI can be found at www.aldagibci.ge and about the financial group at www.bogh.co.uk and www.bog.ge