Roman Shynkarenko
Roman Shynkarenko is an expert in agricultural insurance and risk management issues.
He works at the agricultural sector since 1993 and he started to work in agricultural insurance area since 2001. He has been working at private insurance and consulting companies as well as offered consulting services while working at the international organizations.
Roman has an extensive experience in insurance product development (both traditional and index ones), launching private and public insurance programs, setting underwriting systems.
He consulted private and public institutions from different countries including Russia, Moldova, Albania, China, Ukraine, etc.
Roman Shynkarenko conducted numerous consulting assignments for international organizations and private consulting companies. He has developed a number of agricultural insurance technical training courses that have been repeatedly conducted during the last ten years in CIS countries.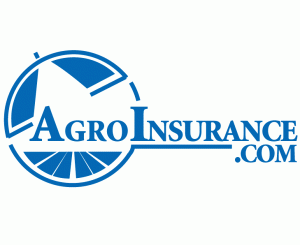 The AgroInsurance International LLC. company initially derived from the internet-project www.agroinsurance.com
Being a specialized informational and analytical resource featuring a broad array of issues related to agricultural insurance and risk management in the agrarian sector, it gained vast popularity among the agricultural risk management experts worldwide.
The web-site was founded in 2006 by a team of consultants that have worked in the insurance sector and have an analytical, research and training professional background. They have accumulated many documents while working in the segment of agricultural insurance for the past 10 years and offer them to the visitors of the web-site.
www.agroinsurance.com includes analytical papers, descriptions of insurance products, methodological instructions regarding the design of new products, translations of international documents and descriptions of agricultural insurance programs in other countries.
The main objective of the web-site is supporting development of agricultural insurance in the CIS countries and worldwide through the dissemination of impartial professional information to all interested parties.
The major types of activities at AgroInsurance International LLC. are:
provide information on innovative insurance products for agricultural applications;
organize training and informational events;
consult agricultural producers deciding to insure their crops and livestock;
perform an analysis of insurance products and government support programs;
consult insurance companies about the development and introduction of insurance products and assist in the implementation of marketing and informational campaigns, etc.
Insurance of agricultural risks is one of the most difficult types of insurance. AgroInsurance International offers any assistance in the development of agricultural insurance programs to all interested parties.