Piotr Narloch
Graduated lawyer, he completed also Postgraduate Insurance Studies on High School for Banking and Insurance in Warsaw and International Postgraduate College "Quality of insurance services" on Institute for European Studies in Gdynia. He began his professional career in 1992.
On 31th August 2002 he took over a position of Chairman of Management Board of Concordia Polska TUW and Concordia Capital SA. For the development of the company he was awarded Insurance Industry Man of the Year 2010 award.
He is interested in history, sport and insurance law.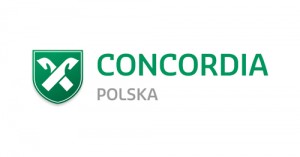 Concordia Ubezpieczenia is present on the polish insurance market since 1997.
Our distinguishing features are a reliable claims handling and insurance products suited to the needs of our customers.
Concordia Ubezpieczenia includes Concordia Polska TUW specialised  in non-life insurance and WTUŻiR Concordia Capital SA offering life insurance products.
Customers' confidence and high quality of our products were confirmed by awarding of numerous prizes and certificates to Concordia Ubezpieczenia.
Company official web-site: www.concordiaubezpieczenia.pl