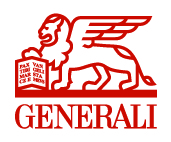 Generali Osiguranje Srbija is the second largest insurance company in the national insurance market, where it has been carefully building Generali world since 2006. Since incorporation (1998) we have been recording fast and stable development and today we are a market leader in life and health insurance.
Company provides all types of life and non-life insurance:
from mass risk insurance (mandatory car insurance and accident insurance) to insurance of highly complex industrial plants,

from simple family insurance to contracts which meet complex needs of companies.
We are the founders of Generali Reosiguranje Srbija, Generali Društvo za upravljanje dobrovoljnim penzijskim fondovima (Generali Voluntary Pension Funds Management Company) – the first company of this kind in Serbia, and Generali Osiguranje Montenegro – a company for non-life insurance in Montenegro. We are a part of the Generali Group, one of the largest global insurers.
Over the past ten years Generali Osiguranje Srbija has been actively involved in agricultural insurance, both crop and livestock insurance. We ended the year 2016 with almost a billion dinars in premium in this line of business, which is over 36% market share (the latest results issued by the National Bank of Serbia). Our goal is to additionally raise our presence in this line of insurance in the coming years, especially in the retail segment, and we have been continuously tailoring our offer to the farmers' needs accordingly.
Company's official web-page: www.generali.rs